THAI / ENG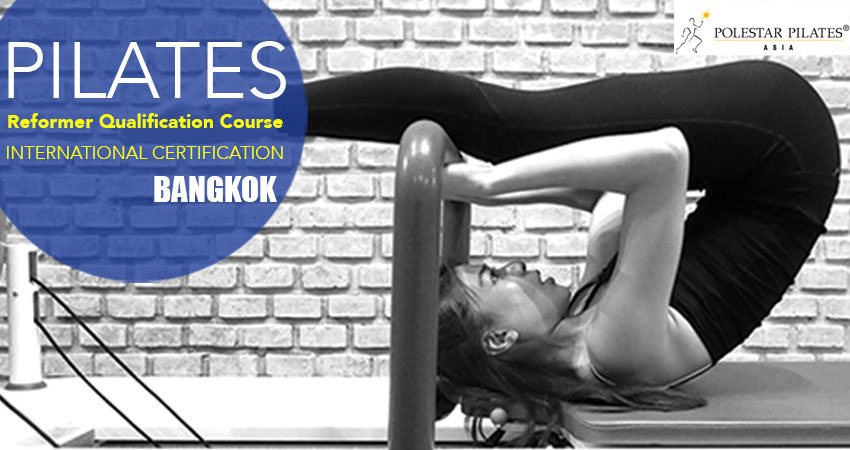 หลักสูตรประกาศนียบัตรวิชาชีพคอร์สครูสอนพิลาทีสรีฟอร์เมอร์ ของ Polestar Pilates พบกันอีกครั้งใน เดือนกุมภาพันธ์ 2562 ที่ The Balance Studio
เทรนน์สู่การเป็นครูสอนพิลาทีสรีฟอร์เมอร์มืออาชีพกับหลักสูตรระดับโลก เพื่อชีวิตที่มีอิสระและดีกว่า เปิดประสบการณ์การเรียนเป็นครูสอนพิลาทีสในหลักสูตรที่ทำให้คุณได้เข้าใจอย่างถ่องแท้มากยิ่งขึ้นได้แล้ววันนี้ ครั้งแรกและที่เดียวในเมืองไทย กับ Polestar Pilates สถาบันผลิตครูสอนพิลาทีสที่เน้นความเข้าใจทางกายภาพ และการเคลื่อนไหวของมนุษย์มากที่สุด โดยหลักสูตรของ Polestar Pilates ได้รับการรับรองจาก PMA – Pilates Method Alliance และเป็นที่ยอมรับทั่วโลกมายาวนานกว่า 20 ปี
หลักสูตรประกาศนียบัตรวิชาชีพผู้สอนพิลาทีสรีฟอร์เมอร์ของ Polestar Pilates สอนภาษา ENG และมี Mentor คนไทย เป็นผู้ช่วยแปลภาษาไทยในคลาส
ตารางวันเวลา และรายละเอียดการเรียนคอร์สครูสอนพิลาทีสรีฟอร์เมอร์
ต้องเคยฝึกพิลาทีสรีฟอร์เมอร์มาแล้ว อย่างน้อย 25 คลาส ขึ้นไป (ข้อบังคับก่อนเริ่มเรียน)
Pilates Anatomy ภาษา THAI ( ข้อยกเว้น กรณีผู้ที่เคยเรียนมาแล้ว ) สนใจ คลิก
Gateway Online ภาษา ENG ( ต้องเรียนให้จบก่อนเริ่ม Gateway Reformer )

* 

รวม 3 ชม.
Gateway Reformer ภาษา ENG – Mentor & Assit THAI รวม 16 ชม.
PP Online ภาษา ENG ( ต้องเรียนให้จบก่อนเริ่ม Reformer Intermediate )

* 

รวม 10 ชม.
Reformer Intermediate ภาษา ENG – Mentor & Assit THAI รวม 16 ชม.
Reformer Advance ภาษา ENG – Mentor & Assit THAI รวม 16 ชม.
ค่าสมัครเรียน 15,560 HKD รวมค่าหนังสือแล้ว ** แต่ยังไม่รวมค่าสอบ
หมายเหตุ: อัตราการแลกเปลี่ยนขึ้นอยู่กับเรทเงินโอนต่างประเทศ ณ เวลาที่โอนเงิน หรืออัตราแลกเปลี่ยนที่ธนาคารถูกเรียกเก็บจากบริษัทบัตรเครดิตที่ธนาคารเป็นสมาชิกอยู่ ณ วันที่มีการเรียกเก็บยอดค่าใช้จ่ายดังกล่าวกับธนาคาร
ค่าเรียน Pilates Anatomy ของ The Balance Studio 4,900 บาท – เป็นการสอนภาษาไทย ( Pilates Anatomy Course เป็นตัวเลือกที่จัดขึ้นเพื่อรองรับผู้ที่ยังไม่เคยเรียนกายวิภาค – Pilates Anatomy มาก่อนเลย )
คอร์สครูสอนพิลาทีสรีฟอร์เมอร์ – ระยะเวลาในการเรียน
• เรียนออนไลน์ รวม 13 ชม.
• เรียนในคลาส รวม 48 ชม.
• ชั่วโมงฝึกด้วยตนเอง 50 สังเกตการณ์สอน 25 ชม. *
• ชั่วโมงฝึกสอน รวม 50 ชม.*
(*) : Gateway Online และ PP Online เป็นการเรียนออนไลน์ โดยการ Log in ด้วย Username และ Password ของผู้เรียนเอง
: ชั่วโมงฝึกด้วยตนเอง + สังเกตการณ์สอน
> ฝึกด้วยตนเอง ผู้เรียนสามารถนับชั่วโมงใดๆ ที่ท่านฝึกพิลาทีสด้วยตนเอง หรือเข้าฝึกในคลาส หรือเรียนส่วนบุคคล
> สังเกตการณ์สอน ผู้เรียนจะต้องนับชั่วโมงในการเข้าสังเกตการณ์สอนของครูสอนพิลาทีส จาก Polestar Pilates ที่ The Balance Studio เท่านั้น ไม่ว่าจะเป็นห้องเรียนกลุ่ม หรือเดี่ยว
: ชั่วโมงฝึกสอน ผู้เรียนจะต้องนับชั่วโมงในการฝึกสอน ไม่ว่าจะเป็นในฟิตเนส สตูดิโอ หรือสอนเพื่อนและคนในครอบครัว ทั้งสอนแบบคลาสหรือส่วนบุคลคล
หมายเหตุ:
1. ข้อบังคับก่อนเริ่มเรียน: ผู้เรียนต้องมีชั่วโมงการฝึกพิลาทีสรีฟอร์เมอร์มาแล้วอย่างน้อย ไม่ต่ำกว่า 25 ครั้ง ก่อนเริ่มเรียนคอร์สนี้
2. ข้อยกเว้น: ผู้ที่เคยเรียน Pilates Anatomy มาแล้ว สามารถยกเว้นไม่เรียน Pilates Anatomy อีกได้
3. ค่าเรียนคอร์สครูสอนพิลาทีสนี้ รวมค่าหนังสือเรียนเรียบร้อยแล้ว จำนวน 3 เล่ม ***แต่ไม่รวมค่าสอบ***
4. ผู้เรียนสำเร็จจะได้รับประกาศนียบัตรว่าได้เข้าเรียนครบในแต่ละคาบเรียนโดยระบบ Electronic Certificate of attendance
5. ผู้เรียนต้องไม่ขาดเรียนเพื่อจะมีสิทธิได้รับประกาศนียบัตรว่าได้เข้าเรียนครบ
6. ผู้เรียนที่สอบผ่านจะได้รับประกาศนียบัตรวิชาชีพผู้สอนพิลาทีสรีฟอร์เมอร์ ของ Polestar Pilates ***เมื่อสอบผ่านแล้ว เท่านั้น ***
7. ขนาดของห้องเรียนจำกัดผู้เข้าเรียนได้สูงสุด 27 ท่าน
---
วิธีสมัคร และเงื่อนไขการชำระเงิน
2. ชำระเงินโดยตัดบัตรเครดิตออนไลน์ (เป็นวิธีที่แนะนำเพราะสะดวกที่สุด) หรือทำรายการการโอนเงินไปที่ต่างประเทศ กับทางธนาคารในภายหลังจากได้รับ Invoice ตอบกลับจากอีเมลล์ Polestar Pilates Heard Office แล้ว
ธนาคาร HSBC ประเภทบัญชี Current Account
ชื่อบัญชี: BODY REFORMER STUDIOS LIMITED (t/a Iso Fit)
เลขที่บัญชี: 500-434261-001
ที่ตั้ง: No.1 Queen's Road Central, Hong Kong
สวิฟโค้ด: HSBCHKHHHKH
**หมายเหตุ ราคาไม่รวมค่าธรรมเนียมต่างๆที่เกิดขึ้น จากการโอนเงิน**

3. ส่งหลักฐานการโอนไปที่ david@polestarpilatesasia.com พร้อม cc: info@thebalancebkk.com
สอบถามเพิ่มเติม: โทร 081-6600864 ไลน์ไอดี @sanooklife.com (มี@นำหน้า)
Email: info@thebalancebkk.com ถึง คุณอนุตรา
---
สถานที่เรียน: The Balance Studio อาคารอินเตอร์เชนจ ชั้น B2 ฝั่งเดียวกับ Terminal 21 เชื่อม Skywalk จาก BTS อโศก ทางออก 6 และ MRT สุขุมวิท ทางออก 2 จอดรถยนต์ FREE 2 ชม.
---
Pilates instructor training reformer

– Exam

After the successful completion of the course and study hours, students are ready for the Exam of Polestar Pilates qualification. We will measure, validate and confirm your level competency as an effective Pilates teacher. The Polestar qualification is really respected all over the world.

Reformer Qualification Exam Price: USD 360.00 (Not included in price of Reformer Qualification)
Testimonials
Why polestar?
My first Pilates instructor in a Studio setting was trained by Polestar and based in Australia. She is an incredible instructor, and witnessing the way she was able to improve her clients' quality of life played a huge part in my decision to be an instructor, and gave me an introduction to the Polestar curriculum. As my interest in the field leans towards rehabilitation, I believe Polestar will be able to facilitate this best. And as I will be returning to Australia, it is especially important for me to gain a qualification that is internationally acclaimed.
How was the course?
The course surpassed all my expectations! Before the workshops, we were equipped with comprehensive theoretical background, ranging from biomechanics to rehab case studies, whilst at the same time was able to emphasize the importance of a holistic approach in treating our clients.
The workshops were hosted by different international educators, each able to bring in their own unique perspective to the art of being an instructor. By the end, we were equipped with an extensive reformer repertoire, as well as tools to effectively communicate with our clients to better improve their own practice. Polestar place a great importance in tactile cueing, and I appreciated the extent this was integrated in all the workshops.
What will it bring to my career?
From the expansive knowledge and experience passed on to Polestar students, I believe I will be in a good position to apply this to my future clients. The learning process for a Pilates instructor is ongoing and Polestar will be able to provide me with the opportunity to train in Studio equipment, as well as more specified fields in the future. And on my return to Australia, I will have an easier transition by being able to integrate with the Polestar Australia network.
Read Testimonials from our students in more than 40 countries – CLICK HERE –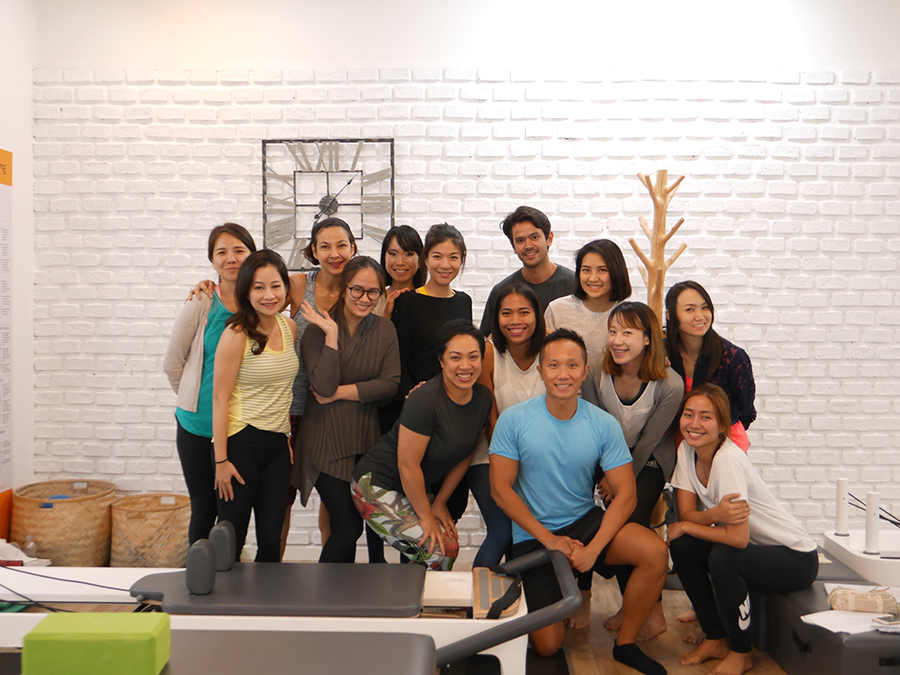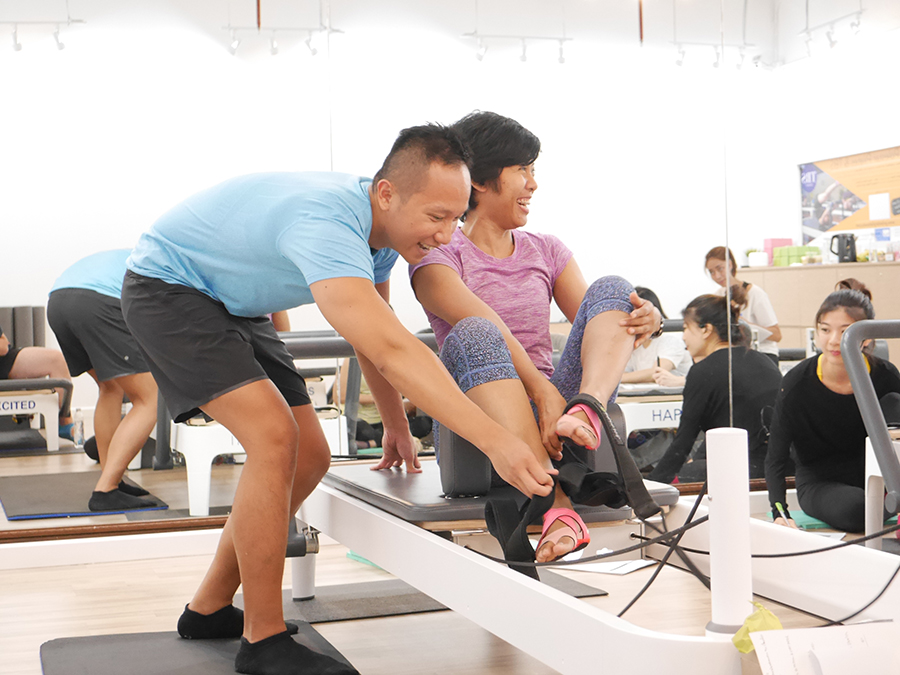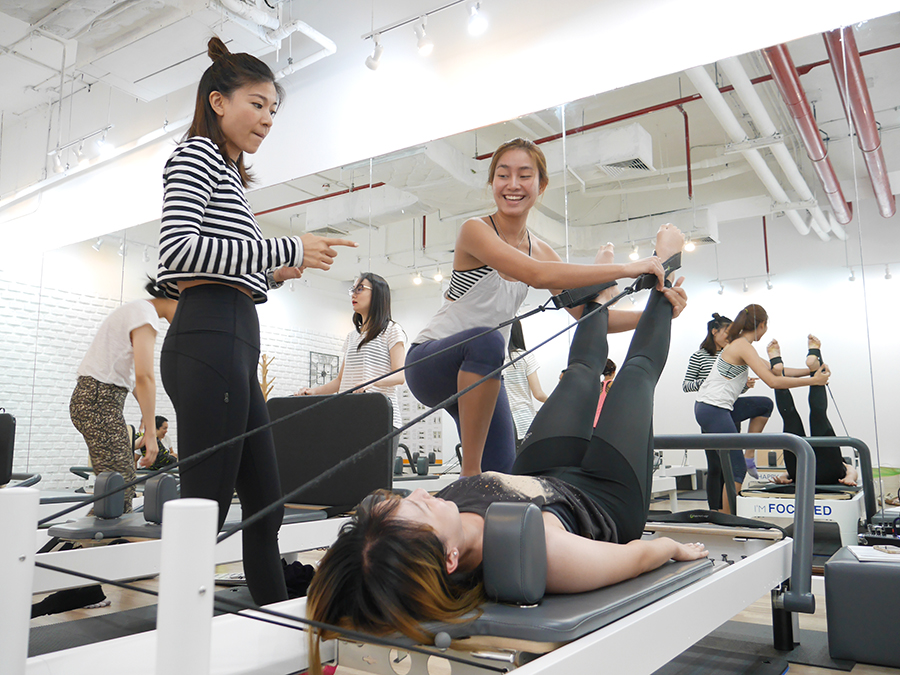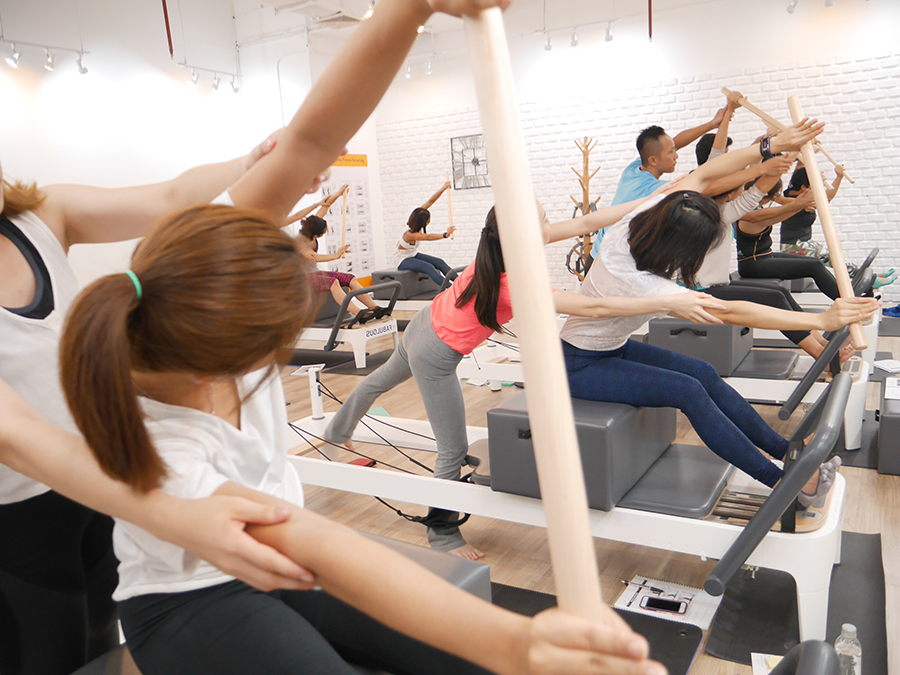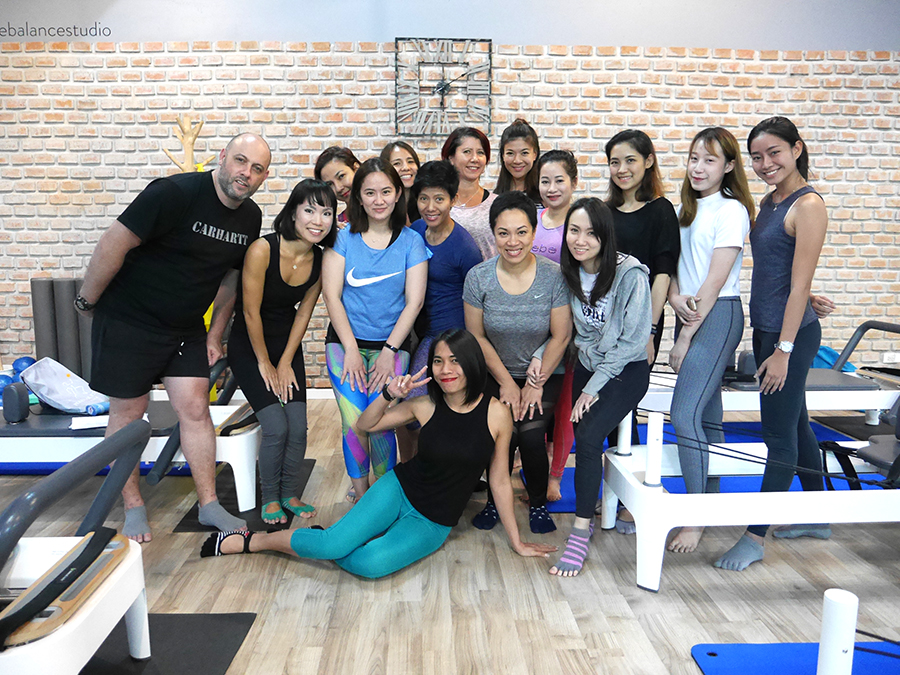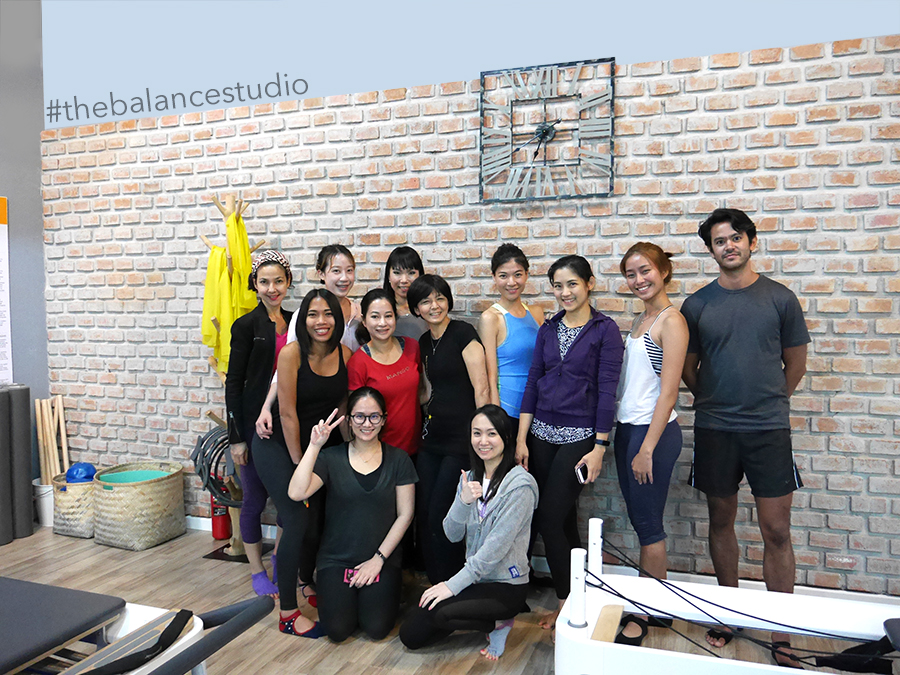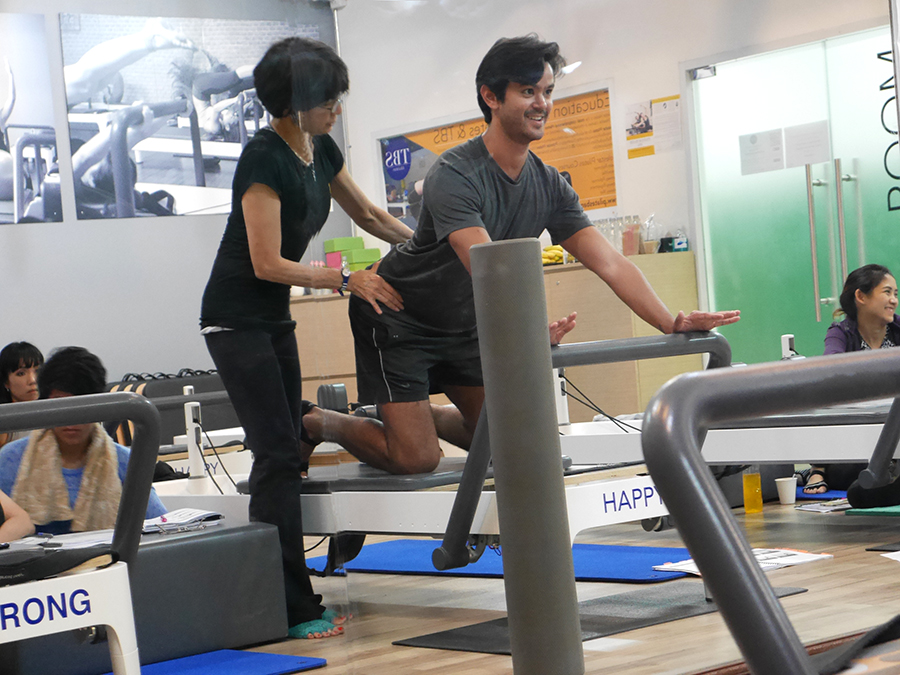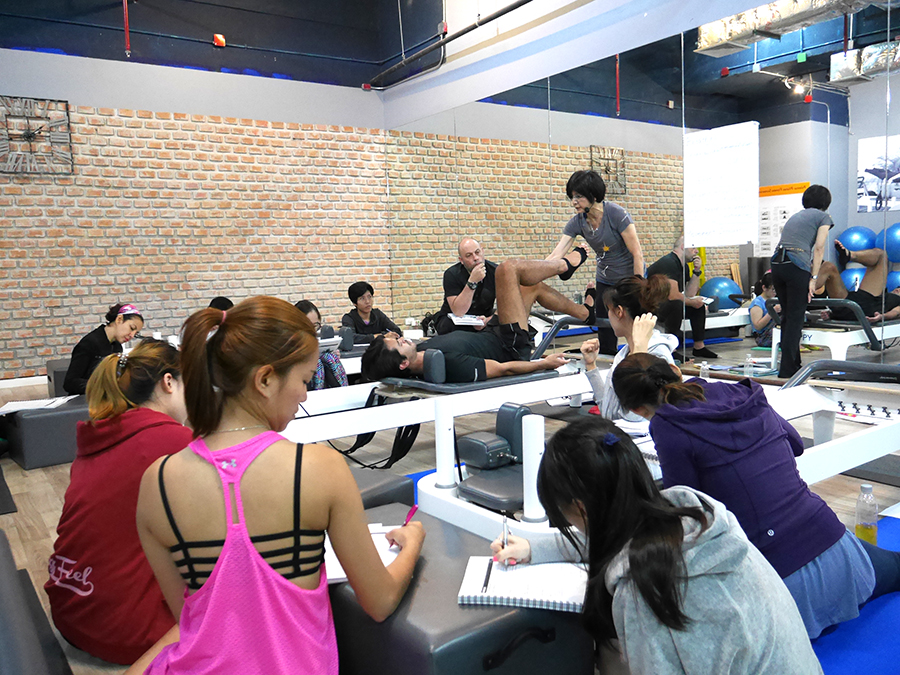 Polestar Pilates Continuing Education course provide to teachers how to take their skills to the next level by teachingand pushing them to think and be more creative.
All our course are conducted by highly regarded and international presenters. Our course are in English with a local translator, our book are also in English and Thai language.
More Host Centres in Asia – Continous education & Partners.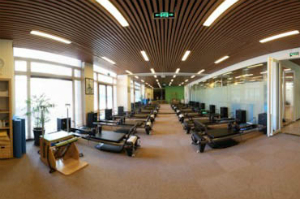 Iso Fit – Beijing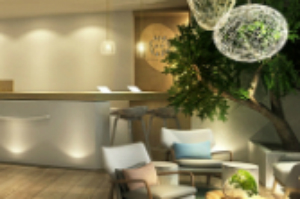 MySoul Pilates – Shanghai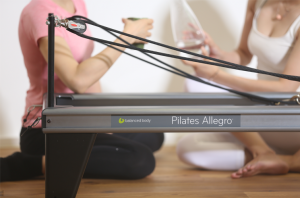 T.T.Pilates – Xiamen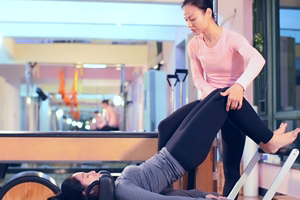 EC Pilates – Guangzhou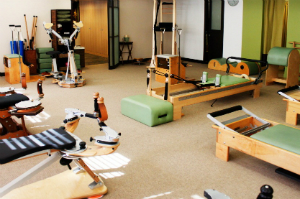 Iso Fit – Hong Kong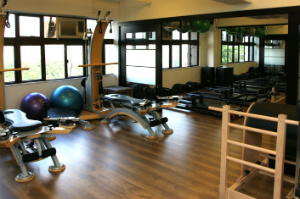 In-Motion – Hong Kong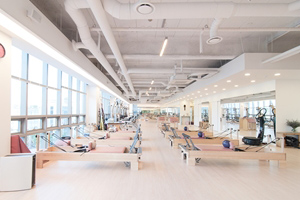 Arch & Curl – Seoul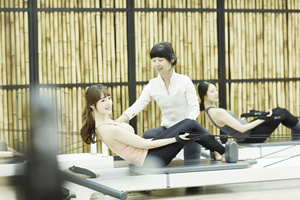 ECO Pilates – Seoul
M Pilates – Seoul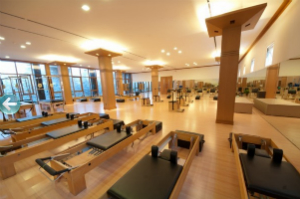 Firm Point Pilates – Bandung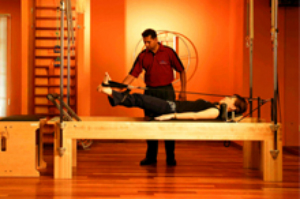 Pantai Integrated Rehab Services – Malaysia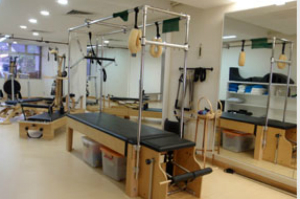 Essential Movement Studio – Kuala Lumpur, Malaysia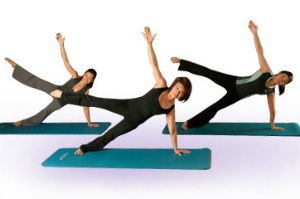 Balanced Body Studio – Manila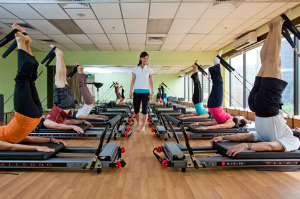 Focus Pilates – Singapore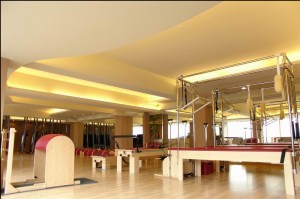 Core Pilates Health – Taipei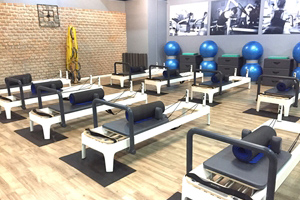 The Balance Studio – Bangkok
---
Principle Educator – Samantha Robinson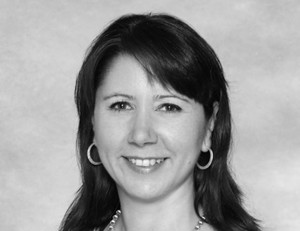 Sam began her career studying dance and performance arts in her native Sydney, Australia. She adapted her classical training to the fitness industry which bought her to seek new challenges in Hong Kong via Sydney and London and completed an MSc. in Exercise Science in 2007.
More recently Sam has added Pilates to her repertoire, studying Polestar Pilates Matwork, Allegro and Studio. After the required intensive apprenticeship period, Sam qualified as a Polestar Educator in Mat, Allegro and Studio and is a Mentor for all Certifications. She is also a Polestar Pilates Examiner for Mat and Allegro.
Sam's broad experience in dance and fitness has proved beneficial to her development as a Pilates instructor, bringing a wealth of knowledge to impart to her clients. She is also is a regular guest instructor and staff trainer at Chiva Som Health Resort, Thailand and is a regular Health and Fitness convention presenter.
Sam has worked for Dawnna Wayburne at Iso Fit Pilates studio in Hong Kong since 2002. Since 2004 she has taught Polestar Pilates courses all over Asia and has presented workshops and masterclasses at Polestar Pilates Asia and International Conferences and Retreats.
Experience:
Since 2006, Sam has been the Mentorship Programme Organiser at Iso Fit, Hong Kong
Since 2004, Sam has been an Educator for Polestar Pilates Asia
Since 2002, Same has been a Pilates and GYROTONIC instructor at Iso Fit

ครูสอนพิลาทีส – Education:
2008 – PMA Pilates Teacher Certificate
2006 – Polestar Studio certification
2003 – Polestar Mat certification
2003 – Body Arts and Science Pilates certification
2002 – Polestar allegro certification
2001 – Schwin Spin Instructor certification
2000 – Graduate Diploma in Exercise and Nutrition Science
1996 – Diploma of Nutrition Australasian College of Natural Therapies
1995 – Accredited Aqua Fitness Module
1993 – Certificate in Personal Training
1992 – Australian Network Fitness group exercise and personal trainer certification
1988 – EDTA Ballet, Jazz and Tap Dance Teachers certificate
Assistant & Translator – Jidapa Niyomsrisakool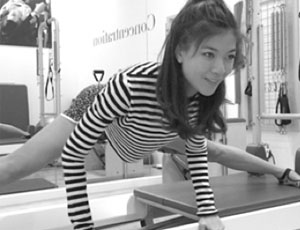 Jidapa began her career as YogaFly instructor and become an educator. She continues her background study anatomy, Pilates Instructor training Mat and Reformer by Balanced Body and Reformer by Polestar Pilates and will become the first Thai mentor from Polestar Pilates in Thailand.
Anatomy in House Course – Siraphat Ruengmanee (Gale)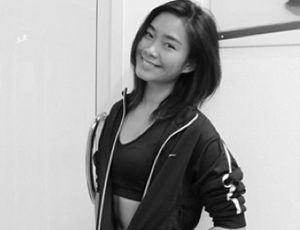 Certificated of Tabla Surf School (July,2015)
Certificate for Essential and Intermediate Level Mat and Reformer by The Pilates (2014)
Total Barre exercise (2014)
Certificate for Sport injury treatment training of Department of Sport Education (December, 2013)
Head of sport's Health Sciences club of Srinakarinwirot University (2012)
Anatomy Course – Topics
Planes of movement and which plane of each part of body is
Axial skeleton and Appendicular skeleton
Muscular system
How breathing works and why each type of breathing is important
Core muscles and how to activate them
Posture problems
Sling System
READ MORE – Click HERE
---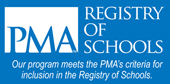 The international oganisation PMA (Pilates Method Alliance) created in 2001 that regulates and recognise the different method of teaching Pilates in the world. A commission in PMA ensures correct teaching Pilates knowledge and protects the legacy of Joseph Pilates Pilates while pulsing in today's society. The Balance Studio is now one of the 3 schools recommended in Bangkok click HERE
ติดต่อคอร์สครูสอนพิลาทีส – Contact us
Phone. +66 (0)81 660 0864
Email. info@thebalancebkk.com

Address. 399 Interchange Building, B2 Floor, Sukhumvit Road, Klongtoey Nua, Wattana, Bangkok 10110.
เงื่อนไขและข้อตกลงคอร์สครูสอนพิลาทิส – Terms and Conditions
Please READ carefully our terms and condition of our course – Click HERE
---
Polestar Pilates the most recognise Pilates Method in the world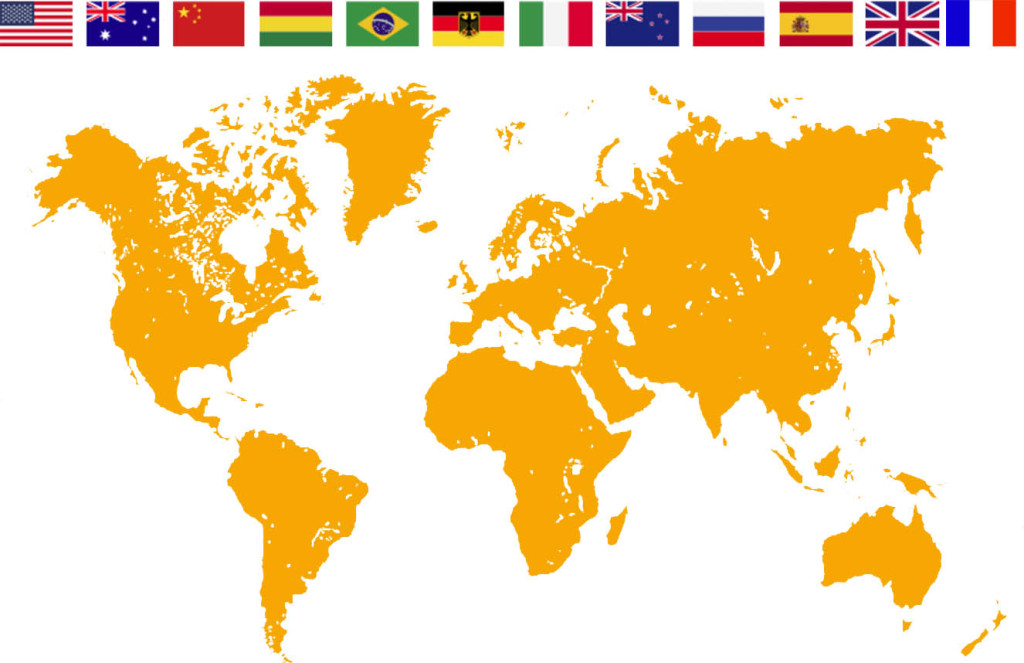 ---
Our Polestar Pilates Videos
---